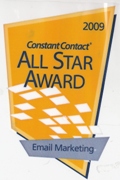 'Constant Contact' Award
11th Year of
weekly
publication!

The ONLY
weekly
afterlife report
in the world!

Promoting Psychic

Science
Hall of Fame Award




Victor and Wendy Zammit inducted into the Hall of Fame by the Australian Psychics Association 2011
Spread the light -
tell others about this website!

FRIDAY AFTERLIFE REPORT

Homepage http://www.victorzammit.com
If you have been sent this link by a friend, or have come across it on the internet, sign up here






October 28th 2011

HAPPY HALLOWEEN TO ALL OUR FRIENDS WHO CELEBRATE THIS FESTIVAL




Last week's report and read all previous reports

Apologies if I have not replied to your email. But please do NOT send long emails - time is a huge problem for me.



REPORT in 50 languages including - French, German, Spanish, Italian, Swedish, Dutch, Portuguese and Hungarian - and many others. Be very patient with the grammar of these automatic translations.


COMMENTARY: ON ADMISSIBLE EVIDENCE
A most fascinating insight is that two opposite extremes - the religious fundamentalists and the closed minded skeptics, behave exactly the same way; they do NOT read material they do NOT believe in, the material they do NOT accept. Christian Fundamentalists for example, will not read the works of Darwin, the evolutionist who claimed the human species evolved from lower animal species.

My TWENTY-TWO years experience of investigating the afterlife and dealing with closed minded skeptics show that these skeptics DO NOT READ any area of the afterlife evidence they do not accept in theory. For example, the most fundamentalist closed minded skeptics will not read, will not investigate the most persuasive objective and repeatable admissible evidence for the afterlife.

As I stated in the recent past, Psychology and Neurolinguistic clearly explain why that happens. The principle is that they do no read any material which is going to give them huge anxiety.

'TIME': But you will have to be patient with your partner or a loved one who so far may not accept the afterlife. If you keep saying that the afterlife evidence is now scientifically proven - over time, the resistance will get lower and lower - eventually to acceptance.



NBC NEWS: DR MELVIN MORSE CLAIMS NDES PROVE LIFE AFTER DEATH



WHY SCIENCE NEEDS TO RECOGNIZE THE PARANORMAL - Our long time friend George Moss of the SALUMET Kingsclere group has written an article about his circle's efforts to improve awareness, within scientific circles, of the necessity for advancing science to recognize the spiritual content of this universe. He argues that, "it is vital that spiritual factors be recognized by scientists or we shall never experience truth and real understanding—boffins will continue to build huge machines at great expense to search for material particles that are simply non-existent!" The article has been sent to the editors of 'Network Review', journal of the 'Scientific and Medical Network.' Read article...




OUT-OF- BODY PSYCHIC EXPERT WHO TAUGHT SCIENTISTS Ingo Swann is an artist and author, best known for his work as a co-creator (according to his collaborators Russell Targ and Harold Puthoff) of remote viewing. In this talk he explains how he was able to create orbs on film and was inspired by the work done about conscious communication in plants by Cleve Baxter (See item next below).



Part 2 Part 3 Part 4 Part 5 Part 6 (unavailable?) Part 7




SCIENCE AND THE PARANORMAL: DO PLANTS HAVE 'CONSCIOUSNESS'? Cleve Backster is a polygraph expert best known for his controversial experiments with biocommunication in plant and animal cells using a polygraph machine which was the basis of The Secret Life of Plants by Peter Tompkins and Christopher Bird (See extract video below). Since those early days Backster has presented his work at numerous scientific meetings, including those of the Institute of Noetic Sciences (IONS) and the Institute for Transpersonal Psychology in Palo Alto, CA. and has gone a lot further, testing communication between bacteria and human cells. Many have observed the responses of human cells and DNA to thoughts and words. See his book Primary Perception 2003.




Watch full documentary online (1 hr 36 mins)




BRAIN-EXPLANATION FOR 'CLOSED SKEPTICISM': Here is another explanation for the stubbornness of closed- minded skeptics. It's the biological argument for closed-skepticism. When you have a rigid belief system the neurons in the brain fire in a certain defined network. So if information (e.g. afterlife evidence) comes into the brain and contradicts the rigid belief system (skepticism) those neural pathways will fire in the same old way and will not de-code the new information. It's just like a filter. It's only when the skeptic has a dramatic experience that a new neural pathway is established and the old one gradually falls into disuse. Belief systems are fundamental to filtering reality.



'ALL MOTION IS RELATIVE': over the years a number of women told us that their partner - or loved one does not accept the afterlife. A lady told me this week that her partner said to her that she had mentally 'moved away' from him. I told her something that applies to all women in her position: that 'ALL MOTION IS RELATIVE'. It is perhaps her partner who moved away from her by standing still. The more one reads, the more one practices and embraces the afterlife teaching, the more progress one is making. By contrast, if the partner is not doing the reading, is not attempting to know more about the afterlife, and is 'standing still' in one place - that partner will be left behind. The more learning takes place, the more spiritually refined a person becomes. I have to concede that in twenty two years of investigating the afterlife phenomena, I see more women participating in spiritual matters than men -spiritually leaving their partner behind - unfortunately.



THE MEDIUMSHIP EXPERIENCES OF AN ANGLICAN PRIEST Not all Christian clergymen believe that messages coming to us through modern mediums are the work of the devil. The Rev. Michael Cocks, an Anglican priest from Christchurch, New Zealand, is among the more open-minded clergymen. During the 1970s, Cocks was one of a small group of religious friends who began gathering periodically at the modest home of Thomas and Olive Ashman in Christchurch to observe the trance mediumship of Thomas Ashman. After Ashman went into a trance, an entity calling himself "Stephen" began talking through him. This was not any old Stephen, but Saint Stephen, the first Christian martyr. Read more...



LONG ISLAND MEDIUM
We have had several emails telling us about a new Psychic TV series "Long Island Medium", which revolves around the real life of New York Psychic Medium Theresa Caputo. The US cable network TLC ordered eight half-hour episodes of the reality series which went to air on Sept. 25 2011 at 10pm. In each episode of "Long Island Medium," Theresa's work life balance is put to the test as she is "compelled to spontaneously give messages to people anywhere she goes." Here's the second episode- Part 1 and Part 2.
What's your verdict? Teresa is one of the gifted mediums who will be demonstrating at a number of Forever Family Foundation events.




LOUISE HAY ON THE MIND-BODY CONNECTION Louise L. Hay is known as one of the founders of the self-help movement. Her first book, Heal Your Body, was published in 1976 introduced the concept of the mind-body connection to people in 33 different countries. Louise now heads Hay House, a successful publishing company.

QUESTION: Hey Victor, Tell me something, when I die and go to the afterlife, am I going to rub shoulders with thieves, murderers, rapists and other horrible people? R.M.

Victor: 'Like attracts like' is something which is strictly observed in the afterlife. You will be among people who are at the same level of spirituality - the same level of vibrations as you have. If you are advanced spiritually, you will be surrounded only with those who are advanced. Those you mentioned would not likely to be spiritually advanced and are very likely to be in the lower level of vibrations (level of spirituality) that could accommodate their level of vibrations when they cross over. As American George Meek said once, "There are those who think that no matter how greedy, lazy, dissolute, jealous, selfish, hateful and cruel a person may be in this life, all such actions are forgiven, and a life of eternal bliss awaits the saint and the sinner alike. As the evidence shows, however, such thinking is totally unfounded."



SKEPTICAL SENIOR POLICE OFFICER AND REPORTER CONCEDE THE PARANORMAL IS REAL: PSYCHIC DETECTIVES: Case 39
Place: Colonie New York
CASE: Armand LaForest, 33, missing person
Forensic psychic:: Ann Fischer (20 years w/ police)
Some of the forensic psychic's information:
- gave police directions drawing a map
- see victim in water (eventually found in a car totally submerged in water).
- hears tires screeching
- trees in the area
- he was not alone at the time of death
- he was with a woman
- blond hair
- he's in the Mohawk river
Police comments:
1) Lt. Alex Rinaldi, "The only reason why we searched the Mohawk River was because of the gifted forensic psychic telling us that's where he (the victim) is – and we found him. In an investigation, if the family decides to employ a forensic psychic …and develop some type of information certainly I'm going to listen to it and will look into it – and if credible I'll investigate."
2) Independent assessment – by Carol De Mare, Reporter Times Union, "Ann Fisher was instrumental in helping and bringing peace to the family and ultimately helping the police for finding Armond". (the victim).
Source: PSYCHIC DETECTIVES TV series
Season 5, Episode 13 Secrets in the Deep
Albany Times News Report




MIND LIBERATION: 'KNOW THYSELF' WHY DO YOU THINK THE WAY YOU DO?

1. Where did you obtain your religious or agnostic or atheistic or other beliefs?
2. Do you accept that strong beliefs involve strong, powerful emotions?
3. Do you get hurt when someone tells you that your beliefs are wrong? Even when there is proof ?
4. Do you accept that objective and repeatable evidence prevails over your most cherished personal beliefs?
5. Do you accept that the materialistic media owners are conditioning people's thinking and beliefs?
6. Do you accept that strong personal subjective personal beliefs could be totally wrong?
7. Do you accept that the programming of our mind is directly related to which environment -country- we were born in?
8. Is it possible people could have wrong beliefs all their life?
9. Do you believe people generally are basically good?



IS EVERYTHING 'BACKWARDS'? By Michael Ellner
Are doctors destroying health;
Lawyers destroying justice,
Universities destroying knowledge,
Governments destroying freedom,
Mainstream media destroying information,
Religion destroying spirituality ....?
(****... However, if your religion is making you a spiritually better person, then that religion is right for you. VZ)


JESUS, KRISHNA AND BUDDHA
Interesting video which explores the similarities. (Thanks to Natal for this link)



SALLY MORGAN MEDIUM: DO NOT FALL FOR THE SKEPTIC'S PLANNED 'HALLOWEEN' TRAP! DO NOT TAKE ON THAT SKEPTIC'S ALLEGED $1M CHALLENGE- IT'S THE GREATST FRAUD IN PARANORMAL HISTORY! Sally Morgan has been challenged to prove her psychic powers on Halloween. Skeptics have invited Sally Morgan to demonstrate her ability to communicate with the dead in a "specially designed test".
The so-called Halloween challenge is backed by that QUACK psychic investigator, J Randi - which means that it is a trap 'set-up' by skeptical con-men to try to ridicule Sally Morgan and psychics generally. Sally Morgan, I advise you, as I have advised other celebrity and other mediums DO NOT PARTICIPATE in the skeptics' test - IT IS A TRAP to ridicule you, to dirty your name, to make you look silly. And these skeptics will LIE, CHEAT be DISHONEST in anything they try to do with you. The greatest hindrance to a fair testing is the 'EXPERIMENTER EFFECT' - which means that when skeptics try to test mediums, they will ALWAYS, I repeat, ALWAYS produce NEGATIVE results. That has been repeatedly scientifically proven -see report .


THE GREATEST HOAX IN PARANORMAL HISTORY! Head in the sand - that closed minded skeptic Zwinge Randi has that HOAX CHALLENGE for his own propaganda - because he actually makes money from it - gets dummy skeptics to donate money to him- then he boasts he gives himself some $200,000 p.a. salary (so he says) from the collections from the dummy skeptics. Let the people themselves judge Sally Morgan when they watch her on television. Let those who had a message from their loved one judge Sally Morgan - most of whom confirm the validity of Sally Morgan's psychic and mediumship gifts. Certainly, you must not get involved with those negative losers and defeatists 'closed' skeptics whose aim is to try to destroy the good name and excellent character of Sally Morgan.



MARTIN LUTHER KING JR. "In the end we will remember not the words of our enemies, but the silence of our friends."

'SUPERNATURAL' : Phenomena which violate natural laws. There is no reason to suppose that any exist. Psychic phenomena, as all researchers and Spiritualists would agree, is not supernatural; it follows well -defined laws so far as we can discover. Better words are 'paranormal' ... or 'supernormal'.

'SUPERNORMAL': Coined by F.W.H. Myers in substitution for supernatural, when describing psychic phenomena. Its modern equivalent is 'paranormal' - mainly now accepted within experience of cause and effect.


OUR GREATEST EVIDENCE OF THE AFTERLIFE : ALL WELCOME (SYDNEY)
Wendy and Victor - we will be sharing some of our experiences - and speaking about the afterlife evidence
WHERE?: at Church of the Spirit Spiritual Church,
Caringbah Senior Citizens Centre.
376 Port Hacking Road. Caringbah, (Sydney).
WHEN?: Saturday, 29th October, 2011
TIME?: 7:00 pm (for 7:30pm start)
DONATON: $10.
Victor's signed book reduced from the original $25 to $5
Read more...


GREAT PSYCHIC/MEDIUMSHIP/UFO MEETING
Debbie Malone:psychic/medium, specializes in psychometry. Author 'Never Alone-a Medium's Journey. Seen on Sensing Murder & other tv shows

MARY RODWELL: Internationally recognized as one of Australia's leading researchers in UFO's & Contact Phenomenon. Author: 'Awakening, How ET Contact can Transform Your Life.
WHEN? Sunday 13th November 11-- 2pm
WHERE? Kareela Golf Club 1 Bates Drive Kareela 2332
CONTACT: (02)9545-5954 PRICE: $55 - book early.
SEE: www.betweentwoworlds.net


SIGNS OF LIFE NOW AT A NEW TIME- One hour after the Friday report comes out - U.S.!!
You can listen to a wonderful internet radio program called Signs of Life which broadcasts on BBS Station 1 Thursdays NOW AT:
* 8PM Thursday Eastern
* 5pm Thursday Pacific * 11am Friday Sydney time
1AM Friday London time then archives the programs. Check out the wonderful line-up for the remainder of 2011.
This week: Loyd Auerbach, also known as "Professor Paranormal." If you have been wondering if the things you "see" and "hear" come from spirit, tune in to hear Loyd help you figure it out.



FEEDBACK (selected responses)
(1) Dear Victor and Wendy,
Thank you so much for including me in your wonderful Afterlife Report mailing list. There is a tremendous wealth of knowledge and insights in each one, and particularly with access to the Signs Of Life broadcasts and its Archives! J.E.

(2) Dear Victor- I read your wonderful on-line report every week and print it out and go over it item by item in detailed manner. H.M.

(3) Hello Victor and Wendy, Always wait for your Friday Report - gives me much confidence and enlightenment. J.



SOMETHING INSPIRATIONAL: MUSIC FROM 'THE PHANTOM OF THE OPERA': The very lovely song sung wonderfully by Emmy Rossum, "Think Of Me" is really beautiful. No doubt with nearly four million hits, it is a very strong favorite with a lot of music loving people. Visually, it is absolutely stunning. Enjoy the song, enjoy the angelic voice of Emmy Rossum ...the last high note is quite spine chilling!




Disclaimer: Whilst we encourage and we publish many papers and reports by afterlife researchers, we are not in a position to guarantee the accuracy of all claims. We accept the imputed claim that the afterlife and paranormal research done by the researchers is done in good faith.