SCIENTIFIC EVIDENCE FOR SPIRITUAL HEALING-

THE BEST STUDIES. A Must -read reference book for any healer or teacher of the healing arts. Canadian psychiatrist Daniel J. Benor's masterpiece of research:
Spiritual Healing: Scientific Validation of A Healing Revolution (Healing Research). Michael Tymn writes: " This book examines every type or form of spiritual healing, including Reiki, LeShan, Qigong, dowsing, craniosacral therapy, the Bowen technique, Barbara Brennan healing, Polarity Therapy, Shen healing, healing touch, etc. Spiritual healing is defined as a systematic purposeful intervention by one or more persons aiming to help another living being by means of focused intention, hand contact, or "passes" to improve their condition.

The author states that he was a skeptic, but that personal
experiences and research have convinced him that spiritual healing really exists and is a potent therapy. The book contains 124 scientific studies supporting various methods of spiritual healing. Read more...

AFTER DEATH COMMUNICATION WITH JUDY GUGGENHEIM

AFTER DEATH COMMUNICATIONS

Dr. W.D. Rees, a British physician found that of a sample of widows in Wales, forty seven per cent had experiences—often repeatedly over a number of years—that convinced them that their dead husbands had been in contact with them (Rees 1971: 37-41). An earlier British experiment by Dr P. Marris (1958) had found a figure of fifty per cent.

WHAT HAPPENS WHEN YOU DIE: QUESTION: Victor, I've been thinking about what kind of weather we are going to have in the afterlife. We hear about everything else except the climate there. N.S.
Victor: Climate in the afterlife? Eternal, really great and beautiful summer! That I can quote you from someone who is in the afterlife -

speaking from his experience there - Mons. Hugh Benson (Life in the World Unseen), "It is perpetual day. The great celestial sun for ever shines, as I have already told you. Neither do we have the many other indications of time that force themselves upon the earthly consciousness - such, for example, as hunger and fatigue. Nor in the more lengthy passage of time such as the ageing of the physical body and the dulling of the mental faculties. Here we have no recurrent seasons of spring, autumn and winter. Instead we enjoy the glory of perpetual summer - and we never tire of it!"


THE NEW BOOK: THANK YOU FOR YOUR SUPPPORT: OUR NEW BOOK IS DOING VERY WELL - thank you all who are getting behind it. THANK YOU ALL FOR HELPING TO SPREAD THE LIGHT! And a big thank you to those authors and afterlife investigators who also inspired us produce the book. Again, we remind our readers we do NOT make a profit from selling this book.

You can buy the book at:

• Amazon in paperback and kindle editions.
•Amazon.uk.co-
•The Book Depository in the UK -
•Amazon.fr-
•The Nile.com.au -
•Barnes and Noble.com-
•Amazon.ca -
•Amazon.de-
•Kalahari.com-
•Amazon.sp-
•Amazon.it-
You can also buy the e-book from:
Kobo and Itunes.

LESLIE FLINT TAPES- TRANSCRIBERS NEEDED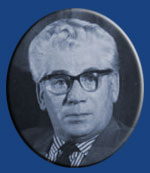 We are pleased to announce that the Leslie Flint Trust has located at least 40 tapes in excellent condition which have not yet been put on the internet. A volunteer is working to transfer them from the old reel to reel tapes into digital format. But help is need to transcribe them. If you can help with even one please email vz@victorzammit.com.



EDGAR CAYCE - and 'AKASHIC RECORDS' : born 1877 at Kentucky who became one of

the most important clairvoyants and healers that ever lived. An active churchgoer all his life, he was inclined to dismiss reincarnation as unChristian - but one day in 1923 a small boy climbed upon his lap and said, "We were hungry together at the river". This shook Cayce, as he had had a dream, known only to his immediate family, of fleeing from Indians on the Ohio river and being killed. An old friend and religious thinker, Arthur Lammers, persuaded Cayce to use the trance state to investigate the possibility that he had lived a former life. Cayce appeared to have been a high priest in ancient Egypt ... Cayce said that his readings were called from a 'universal record' or Akashic records - (from the Sanskrit akasha, meaning the fundamental etheric substance of the Universe). These are complete records of everything done and said since the beginning of time. Read more...

REINCARNATION RECALL OF MANDY SEABROOK - WITH PETER RAMSTER


A MARTYR TO SCIENCE: GIORDANO BRUNO: 1600A.D. "Giordano Bruno helped lay the foundations

of the science of Astronomy - which showed the Bible was wrong in saying that the earth was in the center of the universe. He was tried, convicted, and imprisoned in a dungeon. He was offered his liberty if he would accept the scriptures as God-inspired, but he refused. After seven years imprisonment he was taken to the place of execution, draped in a robe on which were painted devils. He was chained to the stake and around his body were piled faggots. The priests then lit them to the glory of God and in the name of Jesus Christ, and thus perished one of the noblest and grandest men who ever trod this earth." From the ROCK OF TRUTH by Arthur Findlay.

Bruno saw that there were countless suns surrounded by innumerable planets that were almost certainly inhabited. His famous quote: 'Truth does not change because it is, or is not, believed by a majority of the people.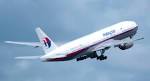 HELP! IS THERE ANYONE IN THE WORLD WHO HAS EVIDENCE THAT SOMEONE FROM THE Malaysia Airlines flight MH370 made verified evidential contact with us directly or indirectly or through a medium. Any information to : vz at victorzammit dot com. Thank you. Authorities are still struggling with how Malaysia Airlines flight MH370 vanished about an hour after takeoff on a flight from Kuala Lumpur to Beijing, with 239 passengers and crew.


HELP NEEDED BY SOMEONE IN NEW YORK CITY
" hi victor, i need someone who does entity removal and soul retrieval who is the real thing. please give me a serious referral asap. thank you karen"


FEEDBACK- only 3 selected.

1. Victor and Wendy as always i need to let you know how wonderful you are, you are angels blessing me with your contributions upon humanity, thank you always, love you!! Matt
2) Always look forward to read your wonderful Afterlife Report again and again...Kaat
3) I would hate to miss even one issue of the Afterlife Report.
Thanks so much and keep up the fantastic work. Bob
See Victor on Video
* Subscribe to Victor's Youtube Channel:
* What Happens When you Die
* Afterlife and Science
* Near Death Experiences- Evidence of the Afterlife?
* What You Must Know Before You Die
* David Thompson's Materialization
* Million Dollar Challenge
* The Afterlife on Trial
* A Lawyer on the Afterlife
* Suicide is not the answer
* Religion and the Afterlife
* Ghosts- Randi and closed minded skeptics when they die
* Zwinge Randi's Challenge Exposed ... Lawyer Explains
* Why Professor Richard Dawkins is Wrong
* God--the Evidence (Without Religion)
* Afterlife Without Religion
* Skeptics Demolished
* Afterlife Objections Demolished
* Ghosts- Randi and closed minded skeptics when they die
* Victor Zammit speaking at Speakers Corner


INSPIRATIONAL MUSIC - FOOD FOR THE SOUL
And now for something excitingly different: the magnificent song, 'This LIttle Light of Mine' sung beautifully by the Soweto Gospel Choir. Listen to the lovely, lively, happy music - feel the rythm and the beat of this catchy gospel song - and guaranteed, the lively music will stay with you all day!
Whilst we encourage and we publish many papers and reports by afterlife researchers, we are not in a position to guarantee the accuracy of all claims. We accept the imputed claim that the afterlife and paranormal research done by the researchers is done in good faith.
ALL WORK IS COPYRIGHT BY THE CONDITIONS SET AT THE GENEVA CONFERENCE ON COPYRIGHT.