COMMENTARY: CHALLENGE BY VICTOR

TO CLOSED-MINDED SCIENTSTS ANYWHERE IN THE WORLD: For those closed-minded skeptics who stubbornly refuse to accept the substantive evidence for the afterlife I presented in my new book: the plan here is for Victor, a retired attorney, to publicly CROSS-EXAMINE a scientist. This is to show the PEOPLE AROUND THE WORLD that even the genius closed-minded scientists are fundamentally wrong in their skeptical beliefs about the afterlife.
Courtroom science is SUPERIOR to other science - why?

Because it guarantees to show in an entertaining way the deeply held negative prejudices, the irrationality, the false logic of the closed minded scientist!
I do not want any scientist to say that the peer group procedure is good enough - NO IT IS NOT! This is because experience has shown that those scientists in the peer group have the same negative prejudices - and will disbar anyone who does not think the way they do.
PUBLIC CROSS EXAMINATION of the most stubborn genius scientist is the way to allow the PUBLIC TO BE INFORMED ABOUT THE EVIDENCE FOR THE AFTERLIFE! Is there any closed-minded scientist there with enough courage to stand up for his convictions in public? And to show the world you are not afraid of a public sharp cross-examination? If you are interested send for details: vz@victorzammit.com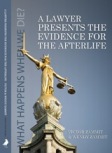 The book A LAWYER PRESENTS THE EVIDENCE FOR THE AFTERLIFE by Victor and Wendy is now available on
* Amazon in paperback and kindle editions
*Amazon.uk.co in both editions
* Barnes and Noble in paperback and nook formats.
* The Book Depository in the UK -free delivery worldwide
* The Nile Australia - free delivery worldwide
You can also buy the e-book from:
Kobo and Itunes.

Many people have told us that their paperback versions are now arriving and some need help to write a review. We
HELP! Help to spread the Light! IF YOU ENJOY THE BOOK PLEASE WRITE A REVIEW AND TICK THE OTHER REVIEWS YOU LIKE. So far - from all Amazon from different countries we have now 85 five star reviews. Our target? 200! If you need help in purchasing a book and in knowing how to post a review email books@victorzammit.com
NEAR-DEATH RESEARCHER DR JEFFREY LONG SAYS THERE IS AN AFTERLIFE




KAI MUEGGE AND THE FELIX CIRCLE ANNOUNCE NEW EVIDENCE OF PSYSICAL MEDIUMSHIP For the last few days the Felix Circle has been undertaking a series of experimental tests at a secret location in Austria under the direction of three respected investigatorsm Professor Stephen Braude, Dr. M. Mnahm and Dr. J.S. One main goal of the week was to achieve under strict control measures video evidence of the Physical Mediumship of Kai Muegge and of physical mediumship as a whole! Kai writes on his blog that even though the exhausting week has two more days left all main goals were already achieved. Be prepared to read for example about 'announced apport phenomena' under full control in white and red light and filmed physical mediumship events never before shown in such a phenomenal clarity!
Read more...



ALTERNATIVE SCIENCE CONFERENCE OVERVIEW
BROTHER, CAN YOU SPARE A PARADIGM? sizzle reel -- 4 minutes from Suzanne Taylor on Vimeo.
BRILLIANT AFTERLIFE EVIDENCE: The magnificent 'CROSS CORRESPONDENCES':
Tweny years ago this

week I notice when I looked over my records a British skeptic said he would rebut this stunning evidence for the afterlife. I'm still waiting!! No one can rebut this magnificent evidence: where some 12 top mediums in different countries received information which on its own looked meaningless - but when added with other transmitted information from the other mediums it showed a clear picture - just like pieces of jig-saw puzzle! The cross-correspondences went for some 30 years, collected 3,000 volumes. Former skeptic Colin Wilson admitted defeat when he said, the Cross Correspondences as a whole constitute the greates evidence for the afterlife. No one has rebutted this evidence in 100 years!
See chapter on
Cross Correspondences




DR RUSSELL TARG TALKS ABOUT ESP
Russell Targ is a physicist and author who was a pioneer in the development of the laser and laser applications, and was co-founder of the Stanford Research Institute's (SRI) investigation into psychic abilities in the 1970s and 1980s. His work with SRI in what was a new area, called remote viewing, has been widely published. His most recent book is
The Reality of ESP: A Physicist's Proof of Psychic Abilities.
RUSSELL TARG from Suzanne Taylor on Vimeo
THE SCIENTIFIC MYSTERY OF TRANSPLANTED MEMORIES A widely publicized case reportedly resulted in the recipient helping to solve the murder of the organ donor. Whether it is an example psychometry or whether the extraphysical consciousness utilized the heart to establish a stronger communication to bring the facts to light, it is an extraordinary case. An eight year-old girl, who received the heart of a murdered ten year-old girl, began having recurring vivid nightmares about the murder. Her mother arranged a consultation with a psychiatrist who after several sessions concluded that she was witnessing actual physical incidents. They decided to call the police who used the detailed descriptions of the murder (the time, the weapon, the place, the clothes he wore, what the little girl he killed had said to him) given by the little girl to find and convict the man in question. Read more...



WHAT IS GOING TO HAPPEN MOMENTS AFTER YOU DIE? This has always been a very popular question over the years. Of course, what happens at the time of crossing over will depend on

how much you have read about the afterlife. On CONSCIOUS dying, for those who have done their homework about the afterlife will know what is going to happen – they will be met by a loved one/s who will help them to go to the realm of the light. Relatives who witness their afterlife informed loved-ones crossing over stated there was much peace, harmony, light and love moments before the crossing over. But there is a fairly large class of uninformed people who suddenly get a powerful feeling some ten minutes before crossing over – perhaps they are sick in bed – or elsewhere – that inevitably they are going to die. To them that is a horror time because they do get this distinct thought they don't know what is going to happen. The other extreme hard-core closed minded skeptic, immediately after the crossing over, will go into DENIAL that he/she had died. Just seconds after crossing over they feel SOMETHING has happened – but they keep deluding themselves they are still on physical earth – where no one talks to them, no one listens to them, no one seems to care for them. Confusion settles in – and for them that can last for centuries – even for thousands of years!!!
ARE WE STAR SEEDED?
In his early twenties Wayne Hershel had a near death experience in which he claims he journeyed back home to the place where all souls originate from. He believes he had an encounter with what ancient records call The Cosmic Tree of Life. Wayne suddenly had an insatiable appetite on subjects like astronomy, the pyramids and ancient paranormal events… an obsession that would ultimately culminate in intensive and relentless research. He made discoveries linked to the pyramids which suggest that the beginnings of human life on Earth are linkied to another a another star system and that pyramid civilisations once also existed on Mars while it was the jewel of the solar system. He concluded that we can;t possibly be alone in the universe and the truth of our origins is embedded in the beginnings of all the world's religious literature. Read more...



'THE NEW PHYSICS OF CONSCIOUSNESS -

RECONCILING SCIENCE AND SPIRITUALITY' - a book by David Ash (David Ash is a quantum physicist, spiritual teacher and author. "With an easy rewrite of physics there is a profound philosophy. Clear analogies and simple diagrams make the science understandable and enthralling. A theory for everything emerges which is simple and brilliant! Supernova explosions in distant galaxies provide proof for the theory ... A new vision of matter sits with a fresh understanding of God. Science and religion reconciled; the universe will never be quite the same again! See ,m orehttp://snipurl.com/26oz5gw
QUESTION: DO YOU REALLY THINK THERE ARE ALIENS OUT THERE - AND HOW WOULD THEY RELATE TO THE AFTERLIFE?
Victor: Highly reliable information transmitted from the afterlife

tells us that we should not be so arrogant to think that only earth has intelligent beings. In the past I included testimony by scientists, astronauts, pilots, responsible police officers and other officials who had personal experience with a UFO. Here to-day I found something most fascinating for those interesting in alien life. We are informed from the afterlife that the purpose of existence in the universe is to continue to 'learn' - to refine and to make progress on all possible levels. It is possible that as pure spirit, in the future, the once human being could possible choose to experience life as an intelligent alien on some distant planet in the universe. Here watch this most fascinating video:
ALIEN CONTACT: YOU HAVE TO SEE IT TO BELIEVE IT! "Fascinating search into the Alien agenda and messages sent to earth from other worlds..Ancient alien artefacts ,Giant Ufo's Crop circles and a secret message to our reality.. you have to see this to believe it.. Sometimes truth is stranger than fiction!"


THE MICHAEL ROLL - a brilliant interview- one of the world's

leading crusaders for the afterlife- interviewed by Grahame Mackenzie who says, "Having been at the helm of providing survival of consciousness illumination at one of the most interesting times in our history, including a welcome return to more people accepting energy and information as being our true reality and not matter, you might be expecting CFPF founder Michael Roll to be enjoying a well-earned winter break. Instead we find him working harder than ever looking after his 'baby' and has no plans to step aside anytime soon. We talked to him about the Michael behind the Roll, what life is, and what the future holds for us immortal lights.." Read interview.
IS THE SHROUD OF TURIN AUTHENTIC?
A Jewish atheist was chosen to investigate the Shroud of Turin and concluded that it was authentic.




QUESTION: DO GAYS AND LESBIANS GO TO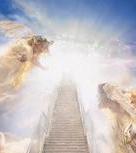 HEAVEN? Terri writes fom New York: When I was a boy I was told by a Catholic priest that gays and lesbians do not go to heaven. That still worries me. What do you think Victor?
Victor: We now know that sexual preference itself is totally irrelevant to the afterlife. The critical thing on crossing over is unselfish good works. If you kept away form selfishness, cruelty, exploitation and hurting other people and if you sincerely helped others you will go to the realm of the Light - sexual preference would be totally irrelevant. I think Christian bosses should not make up their own rules on going to the realm of the light. For Christians themselves they should read what St Mark states in the New Testament when a man asked Jesus what he must do to enter heaven: six things were stated, and Jesus never said anything about sexual preference. We now have in the Christian Anglican (Episcopilian) Church a lesbian Bishop. Heaven awaits those who show love, care, responsibility, understanding, positive energy, helping others and having an open mind.


THE MONROE INSTITUTE EXPLORER SESSIONS


The EXPLORER SERIES is a set of tapes unique to the Research Division of The Monroe Institute. Each tape consists of actual recordings taken during experiments at the Monroe Institute Laboratory. Through using Hemi-Sync ® , certain individuals learned to extend their consciousness into non-physical realms of existence. Monitored by Robert Monroe and Research Division staff, the "Explorers" report from these non-physical environments, and communicate their perceptions. In many instances, foreign "third parties" would enter the experiments to aid in the understanding of their non-physical worlds. In the case of Miranon and many of the experiments with ROMC, a total emergence from one being into the Explorer's physical body took place, causing definitions and concepts relating to our physical beings to be drastically reexamined. There are currently 32 taped excerpts in this on-going research project taken from literally hundreds of hours of lab sessions. Read more and listen...
'THE WAY OF THE PEACFUL WARRIOR' is a 2006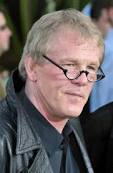 drama film starring Scott Mechlowicz, Nick Nolte, and Amy Smart. Released on June 2, 2006, it is based on the novel Way of the Peaceful Warrior by Dan Millman. The film is set in U.C. Berkeley but is shot at UCLA . It features a troubled but talented gymnast who meets an unlikely spiritual guide. The movie traces his journey of discovery as he grows through many psychic and spiritual experiences. Watch now...

THE LOWER DARK REALMS. QUESTION: In the past you talked about the lower, darker Astral realms. What evidence is there for these dark regions in the afterlife?

Victor: True, in the last 22 years I have never ever given the sordid details of the lower darker regions. But I prefer to give you a highly credible afterlife intelligence to tell you himself from the afterlife dimension about these horrible places - some call 'hell' -

(this comes from 'LIFE IN THE UNSEEN WORLD' - which I very highly recommend. One of the very best books transmitted directly from the afterlife):
"It is not a pleasant subject, but I have been advised that the facts should be given, not with the intention of frightening people- that is not the spirit world's methods or aims, but to show that such places exist solely by virtue of an inevitable law, the law of cause and effect, the spiritual reaping that succeeds the earthly sowing; to show that to escape moral justice upon the earth plane is to find strict and unrelenting justice in the spirit world ....
read more

CHRISTINE
LOUISE HERMANN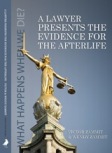 FEEDBACK: SOMETHING SPECIAL: FEEDBACK ABOUT THE NEW BOOK: We decided that for the next few weeks to include some of the most fabulous feedback we received about our new book. Again, thanks a million for your wonderful words.
1. .This is a brilliant book - meticulously researched, easy to read, well written, full of fascinating information. It covers the whole spectrum of afterlife encounters. For me its most impressive aspect is the comprehensive coverage of those who presently and historically believe and have believed these facts (many of whom have had personal transformative experiences)- scientists and inventors, doctors and other medical personnel, politicians, military leaders and men in the field, religious leaders, police, journalists, prominent personages from past ages. It presages the future we are rapidly moving toward. And a bonus is the extensive bibliography that will provide you other sources of such material to keep you inspired and uplifted, Buy it, lend it, share this liberating information - it will change your life as it has changed mine. Jean Bedford, Warburton, Australia

2. By Becky Darby
"This book is an unbiased review of years of evidence that supports the existence of an afterlife. Everyone should read this book. Of course, there will always be those skeptics that say these types of evidence are lies, but why would a lawyer and many scientists put their reputations on the line to support lies ? They wouldn't. This book has increased my faith and alleviated what remaining doubt I had regarding what happens during and after death." Becky Darby

3. By M. Tidswell, Vancouver, Canada -
"I am most impressed with the quality and amount of data collected and the objective and logical presentation of the facts. I've been waiting for a book like this for a very long time. It will open minds and will bring such comfort to all, particularly the dying and their friends and families. I'm getting a copy for our local hospice. Thank you, Victor and Wendy, for this wonderful gift to the world." M. Tidswell, Vancouver, Canada


MUSIC: food for the soul! K.D.LANG magnificently singing a world classic Roy Orbission's CRYING. She captures the hearts, emotionally brings the huge crowd to warmest response. K.D. Lang's voice and phrasing is absolutely magnificent. A top presentation from the United States:
Disclaimer: Whilst we encourage and we publish many papers and reports by afterlife researchers, we are not in a position to guarantee the accuracy of all claims. We accept the imputed claim that the afterlife and paranormal research done by the researchers is done in good faith.