October 19th, 2018


Last week's report and all previous reports

COMMENTARY: INTERESTING, GREAT NEWS FORM THE VATICAN: THE CATH0LIC CHURCH IS ACCEPTING 'SPIRITUALIST PRACTICES': in the old days Catholic priests used to tell people everywhere that if they went to a medium they will be communicating with devils and demons. But now the Church has been quietly

softening its stance on direct contact with spirits for the last 60 earrs, althoughj many of the priests are not aware of it. The Church always allowed to make contact with our guardian angel - as they call it and to communicate with the saints. Briefly:-

1) Pope Pius 12th in 1952 supported the works of
the afterlife Electronic Voice Phenomena (EVP) investigator Friedrich Jurgenson.
2) Vatican Spokesman Father Gino Concetti was
told by the Pope, "God allows our dear departed persons to send messages to guide us in certain difficult moments of our lives. The Church has decided not to forbid anymore the dialogue with the deceased with the condition that these contacts are carried out with a serious religious and scientific purpose."

3) In the Vatican letter 'Luvenescit Ecclesia, to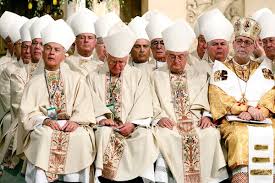 Bishops of the Catholic Church 14th June 1916 : The Vatican now urges its members to accept and welcome with loving arms other members of its congreagation who express what it calls Charismatic gifts - which include: gift of healing, of 'miracles', miracles and discernment of spirits (mediumship).

4.Father Francois Brune, a Catholic priest and

afterlife researcher talks about the 'gradual evolution' of attitude by the Catholic Church. He claimed that in the last few years the Movement of Hope Association has been organizing conferences for grieving parents whee priests like himself give talks aboiut spirit communication "while at the same time mediums are available to these parents elsewhere in the same hotel.


ARTHUR FINDLAY EXPLAINS WHERE THE ETHERIC/SPIRIT WORLD IS:


Arthur FIndlay was a great psychic investigator and historian, writer of many highly recommended books on mediumship and psychic history. He writes:
"The universe, I believe, is composed of a gigantic scale of vibrations. Those which we appreciate on Earth are only a small range of vibrations between two fixed points, namely between 34,000 and 64,000 waves to the inch, or from 400 to 750 billion waves to the second. That is the section of the universe which appeals to us, the one which makes up to us the physical world. Now the physical world is only a very limited scale of vibrations compared with all the other vibrations in the universe." Read more ...
SKPETICS ATTACK VICTOR CALLING HIM A 'BELIEVER' - BUT I DO NOT HAVE THE LUXURY OF 'BELIEF' IN THE AFTERLIFE: a couple of uninformed materialists on their website keep on saying, "Victor believes in the afterlife.'! Wrong! I ACCEPT the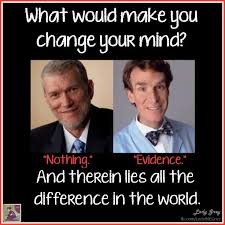 EVIDENCE for the existence of the afterlife. Do NOT be deceived, do NOT be misled by those confused losers and defeatists materialists who cannot participate in a legitimate debate. Are you a 'believer' if you accept that 12+12=24? Of course not! These materialists have to be denigrating, silly and mischievous to try to score a cheap point. As a matter of fact, it is these materialists who have BELIEFS that nothing apart from matter exists. And their belief is NOT scientifically supported. They cannot prove what they believe in. Further, no genius materialist, no scientist, no skeptic, no philosopher or anybody else had been able to disorove the evidence for the existence of the afterlife.
WE WILL ALWAYS REMEMBER THE GREATEST MEDIUMS WHO EVER LIVED ON THIS PLANET EARTH: ETTA WRIEDT.
Etta Wriedt was studied and validated by such

esteemed researchers as Sir William Barrett, a physics professor who founded the SPR, Sir Oliver Lodge, a physicist remembered for his pioneering work in radio; Sir Arthur Conan Doyle, the physician who created Sherlock Holmes, Dr John S. King, a physician who founded the Canadian branch of the SPR., Vice Admiral Usborned Moore, a retired British navel commander-turned-researcher. Dr Florence Barrett, (Sir William Barrett's wife), who was Dean of the London School of Medicine for women, is said to have been skeptical of all mediums until she sat with Mrs Wriedt and heard from deceased relatives in their own voices.(M.Tymn's Etta Wriedt). All stated Etta Wriedt has a highly gifted medium.



YOUNG MEDIUM GIFTS COMFORT TO A MOTHER


ALISON DUBOIS CONNECTS WITH KIM'S BROTHER


WHEN VICTOR MET THE GREAT HARRY

HOUDINI - THE AMERICAN MAGICIAN FROM LAST CENTURY: the great magician when some years ago he materialized at one of David Thompson's materialization sessions promises spectacular proof of the afterlife: part of the conversation):
Houdini: - "Zammit, you watch out for what's happening……because I'm going to knock your socks off, I can tell you that. You can quote me on that one, Zammit, if you want."
Victor : I sure will, I sure will. You're making everyone so excited about all this.
Houdini: Well, that's the whole point, isn't it? What's the point of me coming through and just sitting, talking about stupid lily-livered stuff that doesn't make any difference to anybody .
Victor: That's right, yeah that's right. Go to audios - top left for full transcript session Read transcript. Listen to Mp3
IT'S LATER THAN YOU THINK!
we in the West have a peculiar attitude to TIME. Perhaps because of gross materialism and commercialism and secularism pushed to its extreme we are given the impression by the mind-manipulators that we're going to live for a thousand years. But it's

later than you think! The reality of life is that time is short and sooner or later we all have to cross over. Millionaires and billionaires, the big and powerful and those on the breadline will suddenly find that life is over. And stunningly, some of those on the breadline- especially if they provided unselfish service - will find themselves in immensely better conditions, living in much better conditions in the afterlife than those billionaires who were selfish. And the afterlife is timeless.According to those informed from the otherside - we have in a 'timeless eternity' to continue to refine and evolve.



DR BRIAN WEISS ON CONNECTING WITH EVERYDAY ANGELS Dr. Brian Weiss and Oprah explain how our loved ones and pets are still available to us and can be even closer than when they were alive.





BRILLIANT PSYCHIC DETECTIVES: Hermosa Beach Police Department's senior detective Raul Saldana stated

on television after doing cases with psychics, such as with Laurie McQuarie (from Oregon), "I would NOT exclude working with a psychic if any members of my family had very serious problems …" This was after the interesting case of Lind Sobek, model who mysteriously disappeared in

California years ago. Senior Detective Mark Wright worked with the psychic especially after the psychic Laurie McQuarie was able to locate Linda Sobek's black purse. When everything else fails, astute police engage gifted psychics to help them solve crimes. Police are the professional crime solvers – but Senior Detective Mark Wright stated very clearly he always welcomes information from psychics – which sometimes would be vital to solving a dead file. Keep on watching PSYCHIC DETECTIVES on Cable Channel – brilliantly researched documentary about how gifted psychics help police solve crime.
See Victor on Video
* Subscribe to Victor's Youtube Channel:
* What Happens When you Die
* Afterlife and Science
* Near Death Experiences- Evidence of the Afterlife?
* What You Must Know Before You Die
* David Thompson's Materialization
* Million Dollar Challenge
* The Afterlife on Trial
* A Lawyer on the Afterlife
* Suicide is not the answer
* Religion and the Afterlife
* Ghosts- Randi and closed minded skeptics when they die
* Zwinge Randi's Challenge Exposed ... Lawyer Explains
* Why Professor Richard Dawkins is Wrong
* God--the Evidence (Without Religion)
* Afterlife Without Religion
* Skeptics Demolished
* Afterlife Objections Demolished
* Ghosts- Randi and closed minded skeptics when they die
* Victor Zammit speaking at Speakers Corner
* Materialized Houdini speaks to Victor





FEEDBACK: (Three only).

1) Thank you so much for this weeks flash mob rendition of The Sound Of Silence. It is wonderful. So good to hear it by these very talented musicians. It really touched my heart and brought tears to my eyes. Thank you. Myra.
2)

3) Carolyn Molnar
Victor: Once again you have honoured my work by including one of my clips from my YouTube channel on your weekly Friday Afterlife Report. Thank you.
I have been a Friday Afterlife Report subscriber for awhile and look forward to receiving my weekly read. I thank Donna Smith-Moncrieffe, author of Medium7: Evidence of the Afterlife and Predictions. She alerted me to your publication. I often mention information from your newsletter in my monthly newsletter, which reaches over 3,000 subscribers worldwide.
I know the amount of work you do to produce a weekly newsletter. Thank you very much for your efforts and thank you, again, for including my work. Sincerely, Carolyn Molnar


HIGHLY INSPIRATIONAL MUSIC:



Whilst we encourage and we publish many papers and reports by afterlife researchers, we are not in a position to guarantee the accuracy of all claims. We accept the imputed claim that the afterlife and paranormal research done by the researchers is done in good faith. ALL WORK IS COPYRIGHT BY THE CONDITIONS SET AT THE GENEVA CONFERENCE ON COPYRIGHT.