Commentary: THE PARANORMAL AND THE

AFTERLIFE : WHY WE ARE ON THE WINNING SIDE! The active closed minded skeptics are getting to be fewer all the time. Why? This is because we beat them in logic, evidence, debate and rationale about the existence of the paranormal and the afterlife. In professional debate, the onus is on the asserter to produce evidence to support his claim. There is now more and more evidence accumulating for the afterlife.
Closed minded skeptics have failed to rebut that evidence. They try to ignore it and fool themselves that it does not exist. But there is not one genius skeptical scientist - or any other skeptic - who has been able to:
1. show that there is no or there cannot be an afterlife,
2. show WHERE, WHEN, HOW and WHY the afterlife evidence cannot be valid.
3. write a book to support the skeptics' claims.
4. rebut any aspect of the evidence I provided in our book A LAWYER PRESENTS THE EVIDENCE FOR THE AFTERLIFE.

As Professor Hyslop wrote after years of investigating: " History shows that every intelligent man who has gone into this investigation, if he gave it adequate examination at all, has come out believing in spirits; this circumstance places the burden of proof on the shoulders of the skeptic" (Hyslop 1919:480).



In professional debate any evidence admitted and not rebutted will be considered to be valid and will remain valid. By contrast, we have been making huge progress with new paranormal, television shows, radio programs and regular features in popular magazines and journals. No, doubt whilst we are on the winning side, there is a lot of work to be done to help spread the light on a global level about the certainty of the afterlife. Why the closed minded do not have the capacity to accept the afterlife evidence? See Read more ...


DEEPAK CHOPRA AND 19 SCIENTISTS STAND UP FOR CONSCIOUSNESS STUDIES
The controversy we reported about TED banning the talks of Dr Rupert Sheldrake and Graham Hancock deepens. Dr. Deepak Chopra and 19 other scientists have complained about " the animosity of militant atheists against consciousness studies and their stubborn defense of conservative mainstream science" in an open letter to the board of TED. Congratulations to Dr. Chopra and
Professor Menas C. Kafatos
Professor Stuart Hameroff
Professor Neil Theise
Robert E. Sweeney, DA, MS, CEO
Dr. Chris Fields
Dr. Brian L Lancaster
Christopher Holvenstot
Professor Kathleen D. Noble
Dr. Theresa Bullard
Simon A. Senzon, MA, DC
Professor Christian de Quincey
Dr. Dean Radin
Professor Allan Leslie Combs
Kenneth Garen,
Anirban Bandyopadhyay
Dr. Ovidiu Brazdau
Zaya & Maurizio Benazzo
Elissa Lynn
who are taking a stand for open minded science. Read more...




OUR NEW BOOK: DON'T LET ANYONE EVER TELL YOU THERE IS NO EVIDENCE FOR THE AFTERLIFE.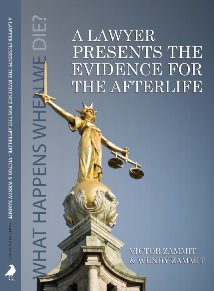 Would you like to have a clear easy to read summary of all the evidence for the afterlife in one book?
Would you like to be able to explain why near-death experiences are NOT the product of a dying brain?
Would you like to have overwhelming evidence that some mediums are genuine?
Would you like to have evidence that after death communication is real and know how to recognize it?
Would you like to know for certain that your loved ones are safe and well in the afterlife?
Our new book contains all this and much more- over 20 different areas of evidence for the afterlife.
The book will be available in all the online bookshops on May 14th- in a little over 2 weeks.

We need your help to spread the word- on Facebook, with your friends, in your groups.
For a short time only we will email you a FREE pdf copy if you are willing to post a review (even a short one) on Amazon.com or promote it to your email list. Just email <books@victorzammit.com> Meanwhile check out our page on Amazon and on Whitecrow Books.

Our most recent review by an American lawyer:
" Hello, Wendy and Victor,
I have read the entire book. It is the most complete compendium of scientific work on aspects of human consciousness and its continuity which has yet appeared. You have done heroic work in assembling all this evidence. Your service to human knowledge is worthy of the highest commendation. You have brought manifold blessings to our beleaguered planet. Please accept my expressions of profound gratitude! "
John F. Swenson J.D. Illinois USA


SUSAN DAYTON'S TWO NEAR DEATH EXPERIENCES

ONE REASON SKEPTICS ARE WRONG ON THE NEAR-DEATH EXPERIENCE. There are many reasons why we know that near death experiences do not have a purely physical cause. One of these is that during the life review the person sees everything from the perspective of other people they interacted with. If it was simply a physical playing back of recorded memories there would not be this change of perspective. NDE Researcher Kenneth Ring explains in 'The Golden Rule Dramatically Illustrated.'

A GREAT INTERVIEW WITH MICHAEL TYMN

Grahame from 'Spirit Today' interviews one of our most respected historians in the area of survival research, Michael Tymn. When asked his conclusions from his many years of afterlife research

Mike answers: " The basic message is that the evidence strongly suggests that we do survive death and continue on in another dimension of reality. However, it is not the humdrum heaven and horrific hell of orthodox religion, which turns off so many people. We build up what might be called a moral specific gravity by our actions and deeds in this lifetime and that determines our immediate station in the next life. We continue to progress from there. Recent revelation further supports ancient revelation in suggesting a divine plan that calls for seeking, searching, studying, serving, striving, struggling, suffering, sacrificing, surrendering, and finally, solving, and then soaring."
Read this excellent and revealing full interview...




FOREVER FAMILY FOUNDATION RESEARCH PROGRAM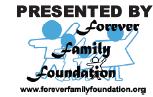 Did you know that as well as its many other activities the Forever Family Foundation runs a research program? The results of their 2011 study into after death communication are fascinating.
The Survey question asked if those visiting the Foundation's page ever had an After Death Communication, and if so, in what forms.
73% reported having a dream where they were visited by a deceased person
63.7% reported having a "sense of presence" from someone who was deceased
44.5% reported directly smelling an unexplained scent associated with someone deceased
43.3% reported witnessing some unexplained physical manifestation
43.1% reported receiving a very specific piece of information communicated through a medium
38.6% reported feeling the touch of someone who is deceased
33.4% reported directly receiving a telepathic message from a deceased entity
27.7% reported visually seeing a deceased entity
25.5% reported directly hearing the voice from the deceased without the use of electronics
10.2% have had a near death experience
9.3% reported hearing the voice of the deceased via electronic means
7.1% reported never experiencing any type of after death communication Read more....





TOM AND LISA BUTLER OF ATransC ASK:
ARE YOU INTERESTED IN DIRECT AFTER DEATH CONTACT? Have you recorded an after transition message from a

loved one? Did you find an unexpected face in a photograph or video recording? Have there been unexplainable occurrences which you have documented? The ATransC is looking for personal accounts of communication across the veil. Contact with a loved one, often called After Death Communication or ADC, is of special interest, especially if it provides evidence of survival. Of special interest are accounts of how transcommunication has helped with grief or fear of death. Your story may be featured in the ATransC NewsJournal. The ATransC is offering a one-year NewsJournal subscription via email for submission are used.
Please contact the Association with your story or join the ATrasC to meet like minded people and get help with your own contacts.



MOST INTERESTING -HOW DR IAN STEVENSON BEGAN HIS MAGNIFICENT AFTERLIFE RESEARCH: THANK YOU CHESTER CARLSON - $1million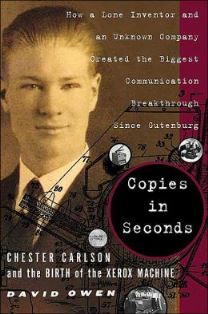 Many people who are intrigued by the work of Dr Ian Stevenson into children's past lives are not aware that without Chester Carlson it would not have been possible. Carlson had invented the process that formed the basis for the Xerox Corporation. His wife Dorris had led him to an interest in parapsychology and in research regarding life after death. After reading as essay by Ian Stevenson Carlson contacted him and offered financial support for studying new cases. Ian initially declined the offer because he was so involved in his other duties, but he eventually agreed to take a donation to purchase a tape recorder for the work. Jim Tucker explains in the next video how it was Chester Carlson's gift of one million dollars in his will allowed the work to continue.


DR JIM TUCKER TALKS ABOUT HIS MENTOR DR IAN STEVENSON Jim Tucker is the author of Life Before Life and Return to Life. We have to thank Stephen Sakellarios this interview which was originally part of his video In Another Life: Reincarnation in America.
Jim will be releasing a third book later this year.




SUPPORT THE WINDBRIDGE INSTITUTE


Researchers cannot continue to promote the scientific study of mediumship without scientific studies. In the Windbridge Institute we have a world class facility with brilliant scientists ready to go on an excellent project. All they need is $35,000.

Dr Julie Beischel writes:


" As you may know, we recently launched a crowdfunding initiative for the Bereavement and Mediumship (or BAM) Study, the first randomized clinical trial investigating the potential clinical benefits of personal mediumship readings Our goal is to raise $35,000 for this study by May 1st. We are 5 days from that deadline and we've raised about 18% of the necessary funds.
I need your support to make this important study happen. If you can contribute some funds, that's great! If you can't, just help us spread the word: forward this message; post information about the BAM Study on your social media sites; mention it over lunch; etc. Anything and everything helps.
For more information about the study including expert testimonials and unique incentives for contributors, visit .afterlifescience.com
To contribute to the study now, visit gofundme.com/bamstudy
I also talked about grief and mediumship when I was recently interviewed by Angela Artemis on Powered by Intuition. To listen to the interview or read a transcript, click here."



IN SPIRITUAL TERMS WHAT IS 'KARMA'? Karma is simply a word

which embodies the law of sowing and reaping. If you take an earth experience and sow no seeds of harmfulness, neither hurting nor destroying creation nor bringing harm to the soul of the world, then there may be no reason for you to return to outwork a karma, Your karma should be to sow in the times of your earthly life harmony, love, truthfulness and cleansing light, then you are sowing with good seed. When you leave your earthly body you will reap the result of such a sowing. Your karma may carry you forward to a further life of progress in the spirit regions.(Wisdom of Ramadahn - medium Ursula Roberts)

INTERNATIONAL BRILLIANT MEDIUM: JAMES VAN PRAAGH - James Van Praagh contacts a deceased sister. From his Beyond TV show - Watch this video closely, just brilliant! In our research we have come across many cases where people who die at a young age seem to know in advance that they will not live a long life.

IS SENSING MURDER FOR REAL? YES SAYS RESEARCHER. The highly successful

television series SENSING MURDER - where highly gifted psychic-mediums (SEE Sue Nicholson, Deb Webber, Kelvin Cruickshank above - and Debbie Malone below, left) are able to receive

critical information about crossed over victims received a big vote of confidence from independent professional investigative journalist Nicola McCloy. Commissioned to write a book on the series she writes:

"Researching each of the cases has been an interesting process. I've had access to the psychics, the production team, the show scripts, the transcripts of the readings and interviews, and I've done some research into the cases myself. Many of the cases garnered little or no media coverage when the killings/disappearances took place. As a researcher I thought it would be pretty easy to find information on some of these cases- I was so wrong! I spent several days combing old newspapers looking for details of the cases and in many of them there was very little information available. If certainly puts paid the idea that the psychics just look up the cases on the internet (McCloy 2008)." Read more about Sensing Murder,

SOMETHING UPLIFTING- SECURITY CAMERAS CAPTURE RANDOM ACTS OF FUN AND KINDNESS



MEDITATION CATCHING ON... IN THE US ARMY, OXFORD UNIVERSITY AND THE COPRPORATE WORLD


Mindfulness practice is being taken ever more seriously within a host of corporate businesses. Its popularity in the workplace makes sense; its focus on stilling and de-cluttering the mind has been shown in many studies to improve attention span and concentration. "Mindfulness means paying attention in a particular way: on purpose, in the present moment, and non-judgmentally" For example, Transport for London recently carried out a mindfulness program that led to some impressive results. Among the participants, days off sick due to stress, anxiety and depression fell by 70% and absences for all health conditions fell by 50% in the three years following. Read more...


EXHIBITS FROM THE SCOLE EXPERIMENT
For the open-minded skeptic, the evidence collected over a period of six years and with more than five hundred sittings by the Scole experimenters and the afterlife team is absolute, definitive, irrefutable and irretrievably proven. Many regard the Scole experiment as the greatest recent afterlife experiment conducted in the Western world. Read more...